Today we have a delicious recipe for you, combining fish with a simple tomato sauce.
This would make a tasty meal for babies from around 7 months of age – and it can be adapted to suit your baby's needs! For example, if your little one prefers to feed himself, then try removing the fish bites from the sauce once cooked and serving them as a finger food, with the sauce on the side for dipping. Alternatively, you can mash the ingredients together for spoon feeding – or even puree them if your baby objects to texture.
Please note: This recipe contains tomatoes, the acidity of which may cause nappy/diaper rash in babies. Some parents prefer to wait until later in their babies' first year before introducing tomatoes.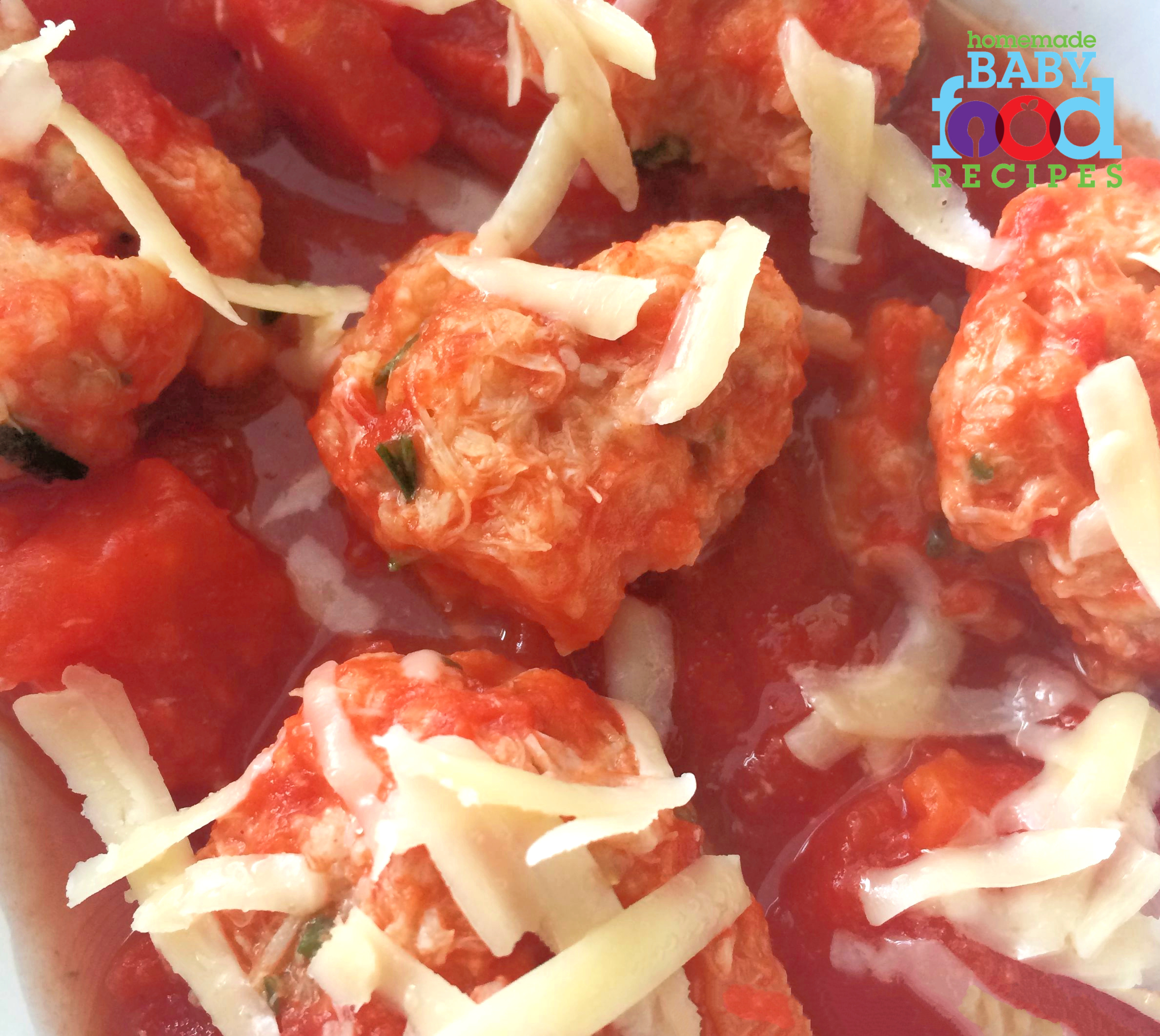 Here's what you'll need… 
3 oz piece of  white fish fillet
2 tbsp fresh, whole wheat bread crumbs (you can make these by tearing up slices of whole wheat bread, then blitzing them in a food processor)
2 tsp fresh chives, chopped
1/2 standard can of chopped tomatoes (canned tomatoes are rich in valuable lycopenes)
1/2 small courgette (zucchini), diced
small handful of grated cheddar cheese
Remove the skin from the fish and check (then double check) that it is completely boneless.
Cut it into chunks, then put them in a blender. Add the breadcrumbs and chives to the blender. Process the mixture until the fish is well chopped (but NOT pureed).
With your hands, divide the mixture into around 5  little portions, then roll them into balls.
Put the tomatoes into a small saucepan and add the diced courgette (zucchini). Bring to the boil over a medium heat.
Add the fish bites, lower the heat, then cover and simmer for 10 mins, gently turning the fish bites halfway through.
Serve, topped with the grated cheese.
If your baby enjoys this fishy feast, then check out more fish recipes here.
Pin It