Have you ever been harassed by security staff when attempting to fly with baby food, breast milk or formula?
Despite the fact that the Transit Security Administration's (TSA) own guidelines state that these items are allowed, parents often find themselves subjected to an uncomfortable level of scrutiny and very poor treatment when trying to bring them on to a flight.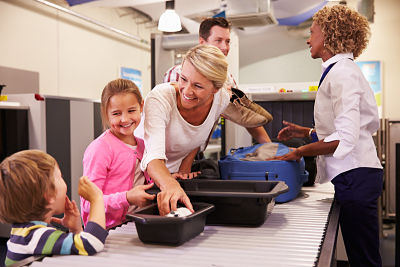 In some of the worst examples, parents have had breastmilk taken away and disposed of, feeding equipment broken, and in one case the bomb squad was called in!
The good news is that things are about to change, with the signing of the BABES act by President Obama in December.
BABES – which stands for the Bottles and Breastfeeding Equipment Screening act – requires the TSA to 'better accommodate parents traveling with breastmilk, infant food and feeding equipment'. The bill was introduced by US Representative Jaime Herrera Beutler, who said
"The BABES Act will ensure that TSA agents are trained to provide families traveling with breastmilk with reasonable, consistent treatment, and that the agency maintains this priority in the future for new hires and retraining activities."
TSA staff will now receive training on the screening of essential milk, food supplies and equipment, giving us one less thing to worry about when traveling with our little ones.
Source: The BABES Act requires TSA to better assist parents traveling with breastmilk and formula
Click here to learn more about flying with homemade baby food
Pin It