With Christmas just around the corner (can you believe it?) many of us will be starting to think about trips to visit friends and family over the holiday season. Probably the most important item to take along with you will be somewhere for your little one to sleep – so wouldn't this be the perfect time to WIN a Graco Pack 'n Play for your baby?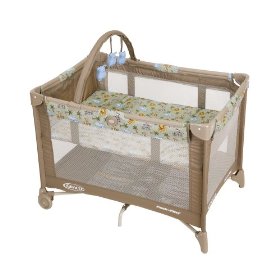 Our Product Reviews contest runs until November 29th – and the sender of our favourite review will WIN this great prize (which not only provides a safe sleeping environment but also does double duty as a secure play area for your baby both when travelling and at home).
To be in with a chance of winning, just tell us about the one item you've found invaluable when caring from your little one. Past reviews have included everything from diaper cream to strollers… basically, if you've discovered ANYTHING baby-related that you think that every Mum should have, then we'd love to hear about it!
You can read past reviews, find out the rules and send in YOUR review here on our Product Reviews page.
We're looking forward to receiving your entry!