Sometimes you may need to freeze baked meals – like lasagna – for your baby… particularly if you like to cook in bulk ahead of time.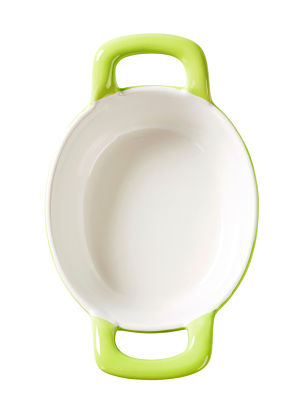 But if you're short of baking dishes, then it can limit how many meals you can freeze in one go.
So here's a tip to free-up your baking dishes AND a little freezer space at the same time!
Before you start cooking, line your baking dish with aluminium foil – use a piece larger than the dish, so that some is hanging over the sides and the ends.
Next, prepare and bake your recipe as usual. Once the meal is cooked, allow it to cool. Rather than letting it sit for too long at room temperature, speed up the cooling process by sitting it in a larger pan of cold water.
Once the meal is cool enough, freeze it in the baking dish.
As soon as the food is frozen, carefully lift it from the pan using the foil – use the excess foil to wrap and seal it.
Hey presto – your baking dish is ready for use once again!
And one more tip for today – if you're preparing a pasta dish for freezing, we recommend slightly undercooking it.
Fully cooked pasta tends to go a little mushy when thawed and reheated!
For more baby food preparation and storage tips, visit…
How to safely prepare baby food
Storing baby food in the refrigerator and freezer
Pin It