As you'll know if your a regular visitor to our site, we like to include all sorts of ingredients in our baby food recipes to produce dishes that are tasty, not bland!
Two ingredients that we use often – and which form the basis for tasty cooking in general – are onions and garlic.
The benefits of garlic are impressive and inspired this post to our post to our blog back in November. And – although we haven't yet devoted a spot on our site solely to the nutritive qualities of onion – that doesn't mean it doesn't have any! Onions have anti-bacterial and anti-fungal properties and are a great source of vitamins (particularly vitamin C) and fibre.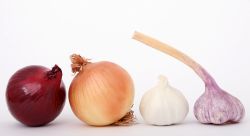 But new research published in the Journal of Agricultural and Food Chemistry has revealed that onions and garlic may possess even MORE healthful properties than previously realized.
Researchers in India have found that compounds in both onion and garlic can help the body absorb more iron and zinc from cereals and pulses than it otherwise would.
This means that your baby may absorb more iron and zinc from foods like rice and chickpeas if you add onions and garlic as you cook them!
This is important news because the bio-availability of iron and zinc from plant foods like cereal  is low. The research has shown that if onion and garlic are consumed alongside cereal, the body absorbs up to 70 per cent more iron from the cereal and up to 160 per cent more zinc.
This discovery has the potential to globally impact health, as iron and zinc deficiencies are serious problems worldwide. The researchers stated
…both garlic and onion were evidenced here to have a promoting influence on the bioaccessibility of iron and zinc from food grains. This novel information has the potential application in evolving a food-based strategy to improve the bioavailability of trace minerals and hence contributes to the human health benefit.
For those with little access to meat products – or those following a vegetarian diet – this discovery will be particularly significant.
How to Use This Information When Preparing Homemade Baby Food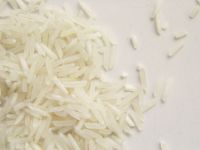 You can begin introducing onion and garlic to your baby from around 6 months of age (with your doctor's consent). They should be given with foods your baby is already safely enjoying, as per the four day rule – just as you would introduce any new food. This helps you determine whether or not the addition of onions and garlic causes your baby any digestive problems or reactions.
Start with just a little and gradually increase the amount you offer. It's easy to combine a little diced, sauted onion or garlic (or both) with your veggie purees, then add cooked grains like rice, barley or even oatmeal (pureeing again if necessary). The addition of onions and garlic is also a great way to enhance the flavour of a side dish of rice.
You may be amazed by just how much your baby enjoys these bold new flavours… and you'll have the satisfaction of knowing that it's not just the taste of your homemade baby food that has improved – its nutritional value is better too!
Related articles
Iron supplements for infants – are they necessary?
The goodness of garlic for baby
How to ensure your baby is getting enough zinc
Pin It