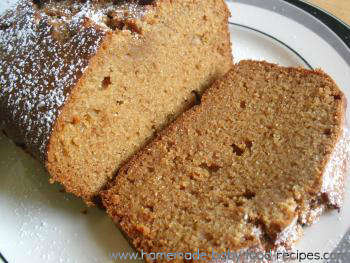 Are you trying to avoid giving your baby and his party guests a completely sugar-laden cake for his first birthday?
Then you'll be pleased to know that we have a whole range of sugar-free options available for you using lots of healthy ingredients.
What's more, we've just added a brand NEW recipe for this absolutely delicious Honey and Ginger Loaf – a mouthwatering-ly moist concoction of whole wheat flour, organic honey and warm spices!
It's easy to make and a real treat for your baby, all his little friends and – yes – mummy and daddy too!
Visit our Healthy Birthday Cake recipes page to try out this recipe and lots more!
Pin It