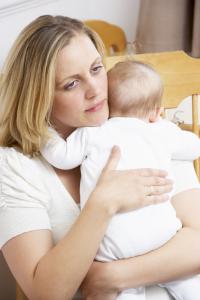 G6PD Deficiency has been described as 'the most common disease you've never heard of'.
And that description pretty much sums up a condition that affects approximately 600 million people worldwide, yet is only familiar by name to those directly affected by it.
G6PD Deficiency is an inherited condition that can lead to a form of anemia when an affected individual is exposed to certain 'triggers'. Among these triggers are certain foods, food preservatives and colorings.
If your baby has been diagnosed with G6PD Deficiency, then you're probably feeling quite apprehensive about introducing solids. Which foods should you avoid? Which ingredients should you look out for on the packaging of commercially prepared foods?
Our latest page aims to answer these questions, providing detailed lists of the triggers associated with G6PD Deficiency and explaining just why homemade baby food is perfectly suited to babies with this condition.
Read more…

Foods for a Baby With G6PD Deficiency
Pin It