If you're in the US, then you've probably seen the ads for the latest 'innovative' food to hit grocery store shelves… whole grain WHITE rice!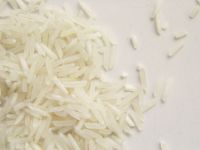 White rice – as we've discussed many times on our site – is almost bereft of nutrients. In order to make it, brown rice grains are stripped of their bran layer, most of the germ and finally a layer called 'aleurone', a source of essential fats.
The problem is that – healthy or otherwise – these heavily processed grains are the rice that most of us grew up with. The texture and 'flavour' (or what little flavour there is to speak of!) are quite different from the wholesome, almost nutty taste of brown rice. Those who enjoy white rice invariably find it very hard to make the switch.
Uncle Ben's® has decided to provide a solution of sorts – a rice that contains the goodness of brown, with the texture and appearance of white.
Quite how they've accomplished this feat is unclear – we couldn't see a description of the process on the company's website. However, the word 'process' seems to be key here – because, whist the ingredient list for Uncle Ben's® Natural Whole Grain Brown Rice is:
LONG GRAIN PARBOILED BROWN RICE
– the ingredient list for the Whole Grain White Rice is somewhat longer:
WHOLE GRAIN WHITE RICE [PARTIALLY MILLED PARBOILED BROWN RICE, RICE BRAN AND GERM]; INULIN (CHICORY ROOT FIBER); GUAR GUM; NIACIN; IRON (FERRIC ORTHOPHOSPHATE); THIAMIN (THIAMINE MONONITRATE); FOLATE (FOLIC ACID)
Note the 'partially milled' which indicates that some nutrients were removed during processing, then added back in (a process known as 'enriching').
So is this new whole grain white rice as good for your little one as brown rice?
Well, the new rice seems healthy enough (the fibre content actually appears to be double that of the brown rice), but we'll be sticking with good old natural brown rice.
Why?
For one thing, we prefer our little ones' food (and our own) to have undergone as little processing as possible, choosing to rely on the natural nutrition provided by those foods.
And secondly, the new rice is an awful lot more expensive than many other packs of regular brown rice – and with our five children that extra cost can make quite a bit of difference! We try not to base our food choices for our family purely on cost alone – but given the choice between cheaper, naturally healthy brown rice and rather expensive processed rice enriched with nutrients… well, it's a no-brainer!
And the extra nutrients with which the new rice appears to have been enriched are easily obtained by our little ones from the fruits and veggies we regularly include in their diets.
Whilst we're on the subject of the brown rice vs. white rice debate, there's one more important point to take into account.
When it comes to feeding your baby, you are – to a certain extent – moulding his palate.
If you introduce him to brown rice from the very beginning and bypass white rice altogether, then the chances of his developing a preference for white are virtually nil!
In defence of the new whole grain white rice, however, we DO feel it could be useful, particularly for older children (or spouses!) who have already developed a preference for white rice. (That being said, though, you could always try the old trick of mixing white rice with brown in this scenario, gradually increasing the brown until the more reluctant family members get used to it!).
We also think the new rice might be good for dishes like curry or chili, where brown rice might seem a little out of place.
We'd love to hear what YOU think!
Have you or your baby tried the new whole grain white rice yet? How did the flavour and texture compare? Do you think you'd use it instead of brown?
Please do leave a comment and let us know!
Related pages…
Brown Rice Baby Food Recipes and Tips